Housebuilder cutting London portfolio back to single scheme at Colindale
Redrow is no longer involved with a residential scheme in Croydon following its decision to pull out of the London housing market over the summer.
Sir Robert McAlpine began work this week on the second phase of a £350m regeneration project in the town called Morello II.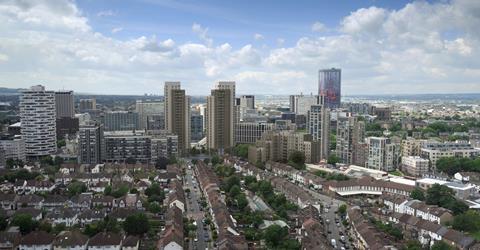 The housebuilder had been hoping to start work on the scheme in March which it was developing with privately-owned regeneration specialist Menta.
But a McAlpine spokesperson confirmed Redrow has left the job, which involves building two 25-storey towers and a separate nine-storey building called Cherry Orchard House.
Redrow is keeping its 4,000-home scheme at Colindale, close to the RAF Museum in north-west London, but is gradually reducing the number of sites in the capital from six to one.
Originally planned as a 56 storey, 171m tower, the Morello II scheme was rejigged by Make to the current pair of towers and the lower rise blocks.
The first 300 homes phase of the Morello development, on the site of a former Bank of America office block also next to East Croydon railway station, was developed by Redrow and Menta.
Plans for phase two, which were approved by Croydon council more than two years ago, include a new pedestrian footbridge from East Croydon railway station, commercial and retail space, play areas and landscaped grounds.
The scheme will be a near-neighbour of the 136m-tall, 546-apartment 101 George Street tower, built by Tide Construction and Greystar, which is set to be the world's tallest modular residential building.
The Morello Estate will be funded by Mitsubishi Estate London and Menta while Cherry Orchard Gardens will be owned and operated by Clarion Housing Association.
Work is due to finish in 2023.