Ground works specialist which worked on London Olympics up for sale as a going concern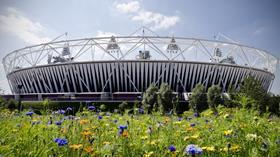 One of the UK's largest ground works specialists is up for sale after falling into administration.
Berkshire-based McArdle, a 40-year-old family firm which employs around 300 staff, was placed into administration on Monday after suffering from cash-flow pressures.
PwC has been appointed as administrator and is looking to sell the business as a going concern.
Building understands that continuing harsh conditions in the construction sector and the "extremely competitive market" are being privately cited as reasons behind the firm going into administration.
McArdle, which started out as a haulage firm in 1969, had a turnover of £63m in 2011 and an operating profit of £2m.
The group was acquired by Mercier Holdings Ltd in 2008.
Mercier and several subsidiaries, such as the plant business, are also in administration, Building understands.
McArdle's work in recent years has included several major road and motorway schemes and hard landscaping and ground works carried out on the Olympic Park, a project for which the firm was honoured by Downing Street in 2010.