Administrator appointed to 13 student accomodation and professional letting companies in the Opal Group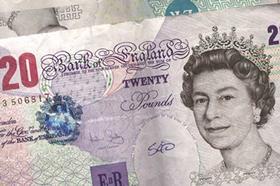 Administrators Ernst & Young have been appointed to 13 companies in the Opal Group of companies, after the firms failed to secure funding from their banks.
The move comes after Opal Construction was placed in the hands of administrator Mazars yesterday.
In a statement today Ernst & Young said Sam Woodward, Alan Bloom and Tom Jack were appointed joint administrators of 13 companies in the Opal Group (see list below), which provide student accommodation and professional lets for 7,200 tenants in nine locations throughout the UK - Bradford, Dundee, Huddersfield, Leeds, Leicester, Liverpool, London, Manchester and Wolverhampton.
The remaining Opal Group companies, with the exception of Ocon Construction Limited which is already in administration, are not affected by the administrations, Ernst & Young said.
Meanwhile, BNP Paribas has been appointed fixed charge receiver of the property London 4, Tufnell Park in London owned by Opal Carleton Limited (OCL).
The Ernst & Young said it was currently undertaking a full review of the 19 properties in the portfolio, with all the properties "to be fully serviced by managing agents and residents will not be affected".
Sam Woodward, joint administrator, said: "Following the expiry of facilities, the companies and OCL have failed to agree an ongoing funding structure with its secured lenders".
"We are keen to stress that it is business as usual for the portfolio. Tenants should be assured that any rents paid in advance will be honoured by the Administrators. The managing agents will continue to operate the properties and residents should continue to enjoy the accommodation and facilities on offer."
Full list of 13 companies placed in administration:
OP1 Limited
Opal Portfolio 1 Limited
Opal Metropolitan Limited
Opal Hulme Limited
Opal SPV2 Limited
Opal Portfolio 2 Limited
Huddersfield 1 Limited
Huddersfield 2 Limited
Wharf Homes Limited
Opal Warehouse Limited
Opal City Living Limited
Opal Developments Limited
Opal Commercial Investments Limited