UK consultant expands its presence in Latin America with opening of first office in Colombia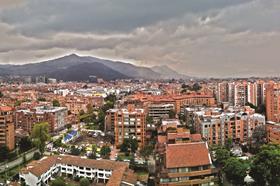 UK consultant McBains Cooper has expanded its Latin American footprint with the opening of its first office in Colombia this month.
McBains - which already has two offices in Mexico and work in Peru and Panama - is setting up an office in the Colombian capital Bogota.
McBains has recruited Hector Santaella as senior manager of the Bogotá office, who will report to international director Santiago Klein.
The consultant has been working for the Colombian government from its Mexico and UK offices for six months providing public private partnership (PPP) advice.
McBains, which is already well-established in the Mexican PPP market, will target further PPP work in Colombia, as well as work advising both public and private investors and developers.
Colombia passed a PPP law last year and in common with other Latin American countries is planning to ramp up its use of the ownership model to rejuvenate its dilapidated infrastructure.
Klein said: "The Colombian market has changed substantially over the past few years.
"This is in large part due to consistent and prudent fiscal policies, government campaigns and the country's advancing economic reform which have strengthened the local levels of operational safety, business transparency and accountability.
"Clearly, this makes Colombia an increasingly attractive market."