Contractor wins design and build contract for Essential Living rental housing scheme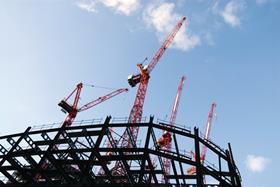 McLaren has won a design and build contract for developer Essential Living for a major residential scheme in east London.
The contractor will transform two former-warehouses into six and eight storey residential buildings containing 149 homes, of which 104 will be for long-term rent and 45 will be affordable.
McLaren will also carry out the enabling works for the scheme, which will include resident facilities such as a library and communal rooftop garden.
Farrier House is one of Essential Living's first eight schemes across London and the South East, in which it plans to deliver 5,000 homes specifically for rent.
Ray Theakston, construction director at Essential Living, said: "The crucial consideration we make as an investor, developer and manager of homes for rent is what the buildings will look like in five, 10 and 15 years' time.
"The quality of the build is business critical as our number one priority will be to maximise customer satisfaction and ensure residents stay in our homes for as long as possible.
"We're delighted to be working with McLaren. This is an important early scheme for us and it was important to find a partner who shared our vision and understood our focus on detail and quality."