Contractor says integration of its acquisition is "substantially complete"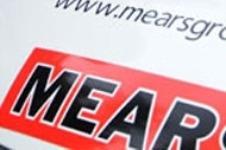 Contractor Mears has reported that integration of Morrison Facilities Services, which it acquired last November, is "substantially complete".
In a statement to the City Mears said the turnaround of its acquired business had moved faster than expected, with Morrison set to deliver a break-even result for the half-year before exceptional restructuring costs.
Before the acquisition Morrison had a tough couple of years, reporting a loss of £7.6m in the year to March 31 2011 and losing a major contract in Southwark last year.
Mears has secured new contract awards since 1 January 2013 of circa £125 million and has an order book of £3.8bn and a bid pipeline of £3.0bn.
Mears is holding its annual general meeting today.