Work on regeneration scheme to commence later this year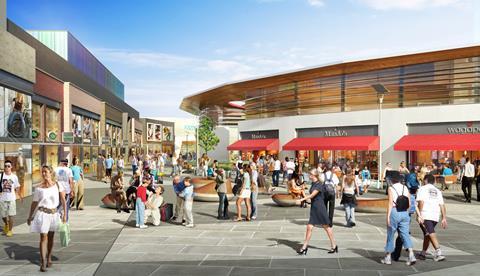 The Crescent
The £80m redevelopment of Hinkley town centre has received the backing of both the secretaries of state for transport and communities, allowing work to commence later this year.
Confirmation of the Compulsory Purchase Order and the Highway Stopping Up Order follows a public inquiry into the scheme - named The Crescent - last year.
It means that the Tin Hat Regeneration Partnership, a joint venture between Wilson Bowden Developments and Ashcroft, can now secure all the land for 260,000 ft2 scheme.
It will include 24 new retail and restaurant units as well as a new bus station, a 110,000 ft2 Sainsbury's supermarket, and a five-screen cinema complex.
Council leader Stuart Bray said the ministerial announcement was fantastic news for the town.
"The exciting new shopping and commercial scheme will give the town centre a further boost, thanks to a superstore, cinema, fashion shops, family restaurants and a major new shoppers' car park alongside a re-designed bus station," he said.
Tin Hat said the development of the site would create 600 new jobs by the end of 2014.