Green Building Council hits out at moves to 'dilute' scheme's ambition, but reports suggests government may introduce greater incentives for Green Deal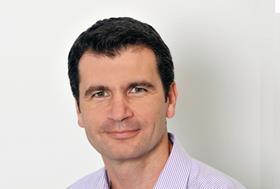 The UK Green Building Council has reacted with fury to reports that the government intends to retain the Energy Companies Obligation insulation scheme but implement it in double the original timescale.
According to reports this morning, ministers wish to implement ECO - the sister scheme to the Green Deal which targets low income households in need of insulation - over four years instead of two, thereby halving the annual cost to bill payers.
The Conservatives and Liberal Democrats have yet to agree all the details but a deal is expected ahead of the Autumn Statement next week.
According to reports on the BBC this morning, the Warm Homes Discount could also be moved into general taxation, while there could be greater incentives introduced to drive take-up of the Green Deal as a trade-off for slowing down the ECO scheme.
The UK Green Building Council (UKGBC) and others this week upped the stakes in the row over the green charges on energy bills, linking poor levels of insulation to thousands of 'excess winter deaths', mainly of the elderly.
Paul King, UKGBC chief executive said today: "If ministers think they have 'saved ECO' by allowing energy companies longer to deliver the same amount of energy savings, they are in for a real shock.
"Diluting the ambition of the scheme, and dramatically reducing the amount of solid wall installations, would increase winter deaths and fuel poverty in cold homes, and put 10,000 people out of work in the energy efficiency industry."