McGregor-Smith to leave after 10 years in post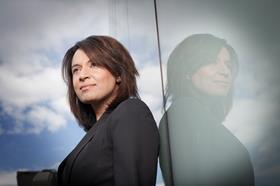 Mitie chief executive Ruby McGregor-Smith is to step down from her role in December after nearly 10 years at the business.
She is being replaced by Phil Bentley, who was most recently chief executive of Cable and Wireless Communications until its acquisition by Liberty Global. Bentley also ran British Gas for seven years.
McGregor-Smith has headed up the construction and outsourcing group since April 2007.
Last month, the firm posted a profit warning which it blamed on lower UK growth, a lack of public sector spending and uncertainty sparked by the EU referendum.
Mitie reported that it expected its next full year results would show a "materially lower" profit, despite an expected uptick in revenue, due to the negative impact suffered in the first half and the impact of a further £10m of restructuring costs.
Mitie said McGregor-Smith had requested late last year that the board begin the search for her successor.
McGregor-Smith said: "Thank you also to all the people who have worked for us since I joined, and to all of our other stakeholders, especially our clients, for their support over the past decade."
Bentley said: "Ruby has done a brilliant job building Mitie into the admired industry leader it is today. Although it is a challenging time for the sector, we have a strong platform from which I am certain we can now prosper.
"I am really looking forward to working with my new colleagues, delivering world-class services to our customers and creating sustainable shareholder value."