Matrix Solutions placed into administration by Grant Thornton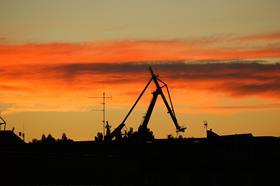 Bristol-based flood and fire repairs specialist and car park contractor Matrix Solutions has been placed into administration.
The 30-strong firm had historically turned over up to £20m. It was formed from a management buyout from the now-defunct Connaught Group in 2002.
Nigel Morrison and David Bennett of Grant Thornton have been appointed joint administrators.
Morrison said: "Despite the obvious evidence that an economic recovery is in place, there remains much fragility among smaller companies which in many cases are unlikely to be able to compete as recovery accelerates, because they do not have the necessary capital infrastructure or working capital facilities.
"Matrix Solutions UK Ltd is in a high-turnover, low-margin sector, and is strongly associated with construction and retail, both industries which have suffered in the current recession.
"We are making enquiries about a potential sale of the business, but unfortunately there will be numerous redundancies whatever the outcome of these discussions."