The Ministry of Defence's estate arm has reopened the bidding race for construction work on military estates in Scotland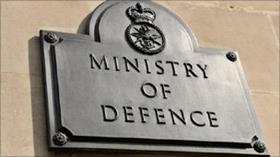 The Defence Infrastructure Organisation (DIO) said it had reopened the competition for places on the Regional Capital Works Framework Scotland, which has an estimated value of between £100m and £250m.
The framework comprises construction projects of up to £12m in value on the military estate in Scotland.
The DIO is seeking up to five contractors for the framework, with specific projects awarded individually through 'mini-competitions' to identify the most cost-effective provider of design and build work in each instance.
DIO initially sought expressions of interest in this framework in 2011, along with five other UK regional frameworks.
But the procurement was then put on hold due to the Strategic Defence and Security Review (SDSR).
The DIO said it expected that the framework would be awarded by mid-2014, running for an initial four-year period, with the potential to extend for up to three years.
It will operate in parallel to the National Capital Works Framework for higher value and more complex projects worth up to £50m.
Potential framework contractors will need to show a minimum turnover of £18m and experience of project-managing construction projects worth over £5m in recent years, reflecting the potential size of project requirements, the DIO said.
Steve Rice, head of the New Generation Estates Programme programme, said: "Defence rebasing is expected to generate significant changes to estate and infrastructure - including on some Scottish military bases - which will generate new construction requirements.
"In these financially challenging times we believe this framework model will maximise value for every pound spent on construction, while ensuring that design and build opportunities remain open for a wider range of national and local businesses."
DIO will host an industry day at Redford Barracks, Edinburgh, in April for both potential framework contractors and supply chain businesses to provide an overview of UK Defence, the NGEC programme and the scope of the Scotland framework.
The period for all potential bidders to submit expressions of interest closes on 12 April.