Scottish Affairs select committee questions why 95% of Consulting Association's written files not examined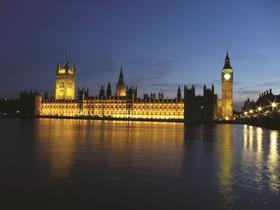 The Information Commissioner came under fire from MPs today for not doing more to expose the scandal of blacklisting in the construction industry.
Members of the Scottish Affairs select committee - which is carrying out an inquiry into blacklisting in employment - expressed incredulity that the Information Commissioner's Office (ICO) had removed only around 5% of the written files found during a 2008 raid on the office of blacklisting organisation the Consulting Association.
The Droitwich-based Consulting Association was run by Ian Kerr and sold details on construction workers' union activity, personal relationships and employment history to more than 40 customers including Carillion, Balfour Beatty and Sir Robert McAlpine.
Giving evidence to the committee, ICO investigations manager and former policeman David Clancy said that he was satisfied that the organisation had found the 3,200-strong blacklist that it suspected the Consulting Association held and was covered by the warrant the ICO had obtained.
But committee chairman Ian Davidson suggested the ICO's failure to properly examine all the written material in the office had left the public in "complete ignorance" about the remaining 95% of files and speculated this could have provided further evidence of blacklisting in construction and other sectors.
"There could have been twice as many names or 10 times as many names in there," he said.
"To use the police analogy – if they had found drugs, they might have gone on to find two handguns…I'm surprised that you stopped at that point…I still don't understand why you didn't go through everything else to ensure it wasn't relevant."
MPs also criticised the fact that less than 200 individuals out of the 3,200 have been notified of their place on the list, three years on from its exposure in 2009.
ICO policy has been to confirm individuals are on the blacklist only if they personally contact the ICO in writing, providing proof of identity.
"It is almost as if this was designed to stop people accessing this information," Davidson said.
But ICO deputy commissioner David Smith said it was proud of exposing and shutting down the Consulting Association and said it had acted in good faith and in accordance with data protection laws.
He said: "Nobody raised any question for three years that we were not doing enough and 2,000 people were sufficiently aware to contact our offices [for information].
"I do accept we could have done more and maybe on reflection should have done more but please don't think we were cavalier…we felt we were doing the right thing at the time."
The committee is expected to call union Ucatt to give evidence as well as construction firms including Carillion.