Work and pensions and business secretaries to face inquiry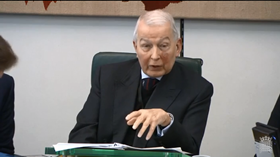 MPs running the joint inquiry into Carillion's collapse have chastised the Pensions Regulator ahead of questioning the work and pensions secretary today.
The committee has released several letters covering the regulator's actions in relation to Carillion, ahead of work and pensions secretary Esther McVey.
The MPs, who are from the business and work and pensions committees, said minutes from a 2011 pension scheme evaluation and correspondence between the Pensions Regulator (TPR) and Carillion, highlighted TPR's "weak position".
It said most of TPR's negotiations with Carillion were conducted via PwC, who advised Carillion's directors on managing their pensions liabilities from 2012 to 2017.
The inquiry said the latest publications showed the regulator appeared to become sympathetic to former Carillion finance director Richard Adam's proposal to defer pension deficit contributions.
Business secretary Greg Clark is also scheduled to give evidence today, and is expected to be quizzed on corporate governance.
Ahead of the next evidence session, work and pensions committee chair Frank Field (pictured) said: "Our whole system of corporate accountability is in a mess.
"The lessons from BHS, Carillion and the two Philip Greens [chairmen of former BHS parent Arcadia and Carillion respectively] is that our whole system of corporate accountability is in a mess. The greedy and complacent can take a one way bet with the livelihoods of their workers, their smaller suppliers and the taxpayer."
McVey, Clark and three partners from PwC, who are also acting as liquidators for Carillion, are all set to face the inquiry this morning.