Entitlement pared back by six days
Staff at north London contractor Murphy have been left angry by the firm's decision to cut annual holiday entitlement by six days to deal with the coronavirus outbreak.
The £780m turnover firm, which employs around 3,500 people, told staff last Wednesday the number of holidays they would now be getting this year was 21 – down from the usual 27.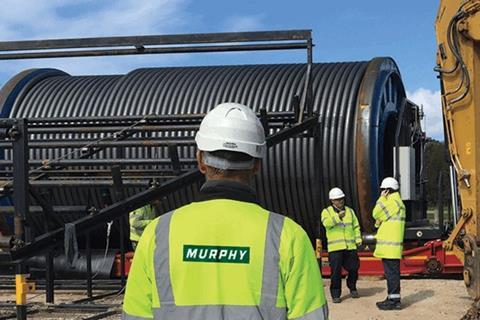 Staff were given until the end of last Friday to let HR teams know if they did not agree with the proposals which also include taking a 10% pay cut. "If we have not heard from you by that date, we will assume you are in agreement with the changes outlined above," an email sent by chief executive John Murphy said.
One staffer said people were prepared to accept pay cuts – salaries have been promised to be reinstated by 1 August – but mounting anger is being reserved for the plan to cut holidays.
"The annual leave reduction is what's concerning people the most. There is the fear that we'd be highlighting ourselves in a bad light if we don't agree."
In Murphy's email, seen by Building, employees are told the new holiday entitlement arrangements will stay in place until the start of the firm's next holiday year – which begins on 1 February 2021.
Staff are also told holiday taken so far this year will count as part of the 21 days meaning those have already taken, for example, five days will have just 16 days annual leave reamining – which will come down by a further four days when the Christmas shutdown kicks in.
Murphy's email gives no explanation why holidays are being cut but it is believed the decision centres on making sure the firm has enough staff around to ramp up work when the lockdown eases.
A Murphy spokesperson said: "We are making a temporary change to our people's terms to ensure that when we come through this challenging lockdown period, we have the people and skills ready to continue delivering our essential projects safely and to continue investing in the economies where we work."
Other firms, including Arcadis and Currie & Brown, have recently brought in initiatives to avoid people hanging on to holidays and taking them all at the same time when lockdown restrictions have eased.