Project bank accounts will also be mandated for large projects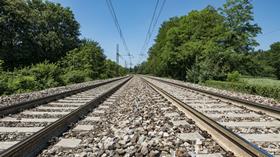 Network Rail's suppliers will be forced to pay their subcontractors within 28 days and be banned from using retentions.
The major reforms are part of a raft of changes the rail authority is making ahead of the upcoming five year funding period – Control Period 6 (CP6) which will run from 2019 until 2024.
The changes will result in the rail industry becoming the first sector within the wider UK construction industry to enforce these payment measures, overhauling the way large contractors do business with their supply chain.
Retentions and poor payment practices have been in the headlines since Carillion went bust in January.
But a private member's bill brought forward by Tory MP Peter Aldous six days before the contractor's collapse looking to "ring-fence" retentions has had its second reading pushed back twice.
It is now expected to be heard in October.
Having implemented a 'Fair Payment Charter' and applying these principles to their own payments to suppliers back in 2011, Network Rail said the decision to formalise this regime for CP6 was "the next natural step".
Stephen Blakey, commercial director at Network Rail, said: "The Fair Payment Charter was about recognising that cash flow is the life blood for every supplier by committing to pay for goods and services in a fair, predictable and timely way.
"Harnessing the support we have already received from our major suppliers, we have simply taken the next natural step and formalised that approach for CP6. Culturally, it sends a huge signal as to the value we place on a sustainable supply chain and the way we want to do business."
Blakey said the changes would better protect the lower levels of supply chain.
He said: "The changes will make a significant difference to smaller suppliers in particular, who rely on regular cash flow to operate successfully.
"The changes are something our major contractors are very supportive of and we continue to work closely with them to help manage this effectively."
In further moves to assure cash flow, Network Rail is also introducing the use of project bank accounts on some of its major projects, meaning payments to subcontractors can be agreed by the client and scrutinised more closely.