India, Mexico and Malaysia among those identified as target countries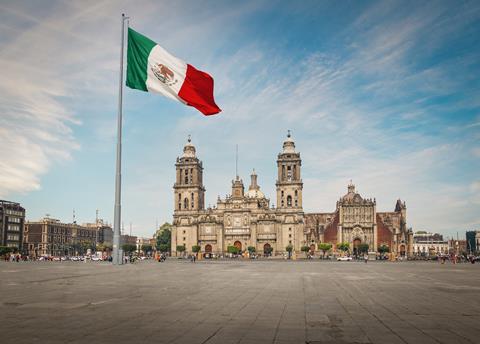 The Association for Consultancy and Engineering (ACE) is calling on firms looking to export their services to focus on 10 key growth markets, including Mexico, Indonesia and Ethiopia.
In a new report, Future of Consultancy – Global Export Strategy for UK Consultancy and Engineering, ACE said it recognised many of its 400 member firms operated in overseas markets "underlining the significant reputation of the UK in providing world-class consultancy services to clients across the globe".
But the report picked out 10 priority markets (see table below) drawn up by research outfits Global Construction Perspectives and Oxford Economics for the report.
The document said the markets for construction and engineering identified, which included powerhouse economies US and Germany, represented accumulated construction output of nearly US$60trn between 2018 and 2030, effectively a third of all global construction output in that time.
"Given that construction output in China alone accounts for 23.2% of total accumulated global construction output, then the 10 priority markets we have identified account for almost 45% of global construction output excluding China," it said.
ACE also published two additional reports to tie in with its Future for Consultancy programme, one on value-based business models and another looking in part at the role of consultants in a post-Hackitt world.
Country Output 2018-30 (US$bn) Type of market
| | | |
| --- | --- | --- |
| US | 22,891 | Data-led asset performance |
| India | 10,011 | Planning and placemaking |
| Indonesia | 6,001 | Planning and placemaking |
| Germany | 5,219 | Data-led asset performance |
| Australia | 4,442 | Delivering integrated projects |
| Canada | 3,870 | Delivering integrated projects |
| Mexico | 2,159 | Delivering integrated projects |
| Saudi Arabia | 1,564 | Planning and placemaking |
| Malaysia | 971 | Planning and placemaking |
| Ethiopia | 831 | Planning and placemaking |
Source: Future of Consultancy – Global Export Strategy for UK Consultancy and Engineering/Ace