Emigration expert predicts UK construction sector will see skilled workers leave to plug New Zealand's skills gap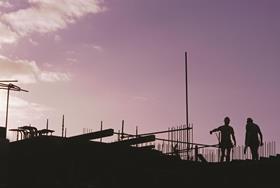 The UK construction sector could see thousands of its workers move to New Zealand to fill a skills gap, according to an emigration expert.
The prediction comes as the sector waits to see if it will experience an influx of Romanian and Bulgarian workers after UK border restrictions on migrantion from the two countries were lifted on 1 January.
Paul Arthur, managing director of emigration agency The Emigration Group said the New Zealand was "on the brink of a property and construction boom" and was set to experience a 150% rise in housing demand in the next five years.
New Zealand's National Construction Pipeline recently reported a 10% growth each year for four years, leading to an unprecedented level of building and construction work.
Arthur said: "This will fuel migration from the UK as New Zealand seeks to fill skills shortages with British workers."
"The recent boom in construction will provide great opportunities for both newly trained and experienced construction professionals."