Scape chief executive Mark Robinson has told Building Live the next major works programme will be worth more than the existing one
The next Scape major works framework is set to be worth more than £7bn, according to the public procurement specialist's boss.
Speaking at Building Live this morning, Scape chief executive Mark Robinson (pictured) said the next version of his company's major framework would be more than the current one which runs out in three years' time.
Robinson said: "Even though there is three years to go we are starting the design process for the next framework. It will probably be more than what it currently is.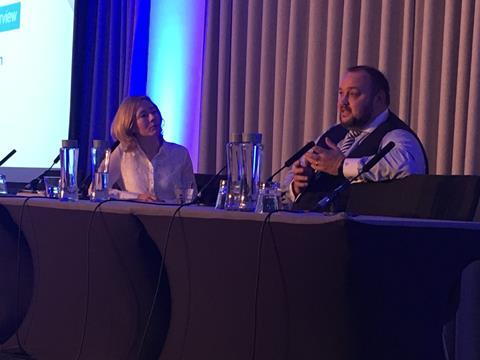 "The government has still got to invest in infrastructure and construction in the UK."
The current Scape major project framework is set to run until 2021.
Four firms secured places on the five-lot framework last year, with Lendlease winning the UK-wide lot covering the largest projects worth £50m-plus.
Wates is on the lot covering the next tier of projects down, worth between £10m-£50m.
Willmott Dixon bagged two regional lots covering England and Northern Ireland and Wales, while Robertsons has won the Scotland lot - all the regional lots are for projects worth between £2m-20m.
The framework has recently been used by Sandwell council in Birmingham, who awarded Wates the construction contract for the aquatic centre for the 2022 Commonwealth Games using the framework.