Consultant warns some schemes now being put on hold as a result of conflict
Almost nine out of 10 contractors have seen price increases due to the war in Ukraine, according to Gleeds.
The figure is revealed in the firm's latest Spring 2022 Market Report which 87% of those surveyed respondents said prices had gone up as a result of the conflict.
The prices of steel building products surged in March due to the impact of the war in Ukraine and ongoing energy price volatility and in a note accompanying the figures, Gleeds group executive director Doug McCormick said: "This cost escalation is adding severe pressure to project budgets and 67% of survey respondents said that the current challenges are impacting growth of the construction industry, with some schemes stalling due to the uncertainty."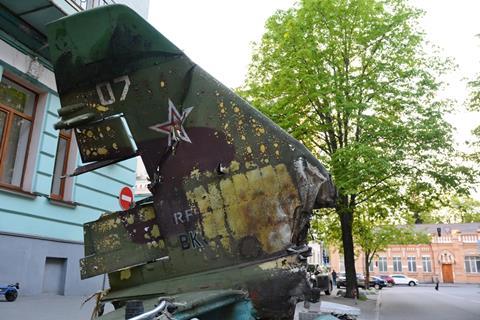 Other issue dogging firms include reduced availability of specified materials, supply chain disruption and reduced validity periods.
And nearly half of contractors surveyed ranked materials and labour cost escalation as the biggest threat to the industry – with the war in Ukraine second.
But worries about the supply of labour actually went down with 70% citing the issue, a fall on the 80% who said they had a labour shortage in the last quarter of 2021.
Meanwhile, volatility in the market appears to have resulted in contractors being more selective over projects and clients, with 78% of contractor respondents saying they had declined to tender a project, or had a contractor pull out of a tender, due to the selected procurement route or tendering strategy on a project.
Despite this, tendering activity remained strong, with just 8% of contractors saying that tender opportunities had decreased in the first quarter. Respondents were also positive about future tendering, with the majority expecting opportunities to remain at the same level.
Residential, education and commercial offices were identified among the top sectors for current tender opportunities.
The picture for site productivity was less rosy. While the same percentage (60%) of respondents said productivity was in the 81% to 100% range – the same figure as the winter survey – there was an increase in the proportion of respondents answering that productivity was in the extremely low ranges.
In the winter, no respondents answered that productivity was less than 61%, while in the most recent survey 16% did so.