Police commander says it was a "miracle" more people weren't killed in incident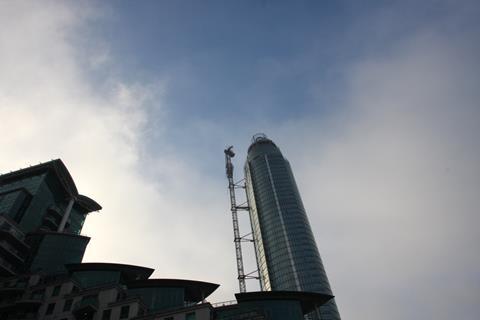 The London Fire Service has said there is "no imminent risk" of the crane at a Berkeley construction site in Vauxhall collapsing, after it was hit by a helicopter this morning.
Two people died - the pilot of the helicopter and someone police said had been in "close proximity" to where the helicopter crashed in a nearby street – and 13 others have been injured after the helicopter collided with the crane in heavy fog and crashed in flames in a nearby street.
London Fire Brigade deputy assistant commissioner Peter Cowup said the service is working with "specialist contractors to assess the damage sustained to the crane".
Contractors are also understood to be conducting tests on the structure of the building after the incident.
A spokesman for St George, the Berkeley subsidiary developing the scheme, said it was due to complete in summer 2014. It is not yet known what impact the incident will have on the construction timetable.
Met Police Commander Neil Basu said it was extraordinary more people had not been killed in the accident: "It was something of a miracle that this was not many, many times worse."
Police confirmed earlier today that whether the red warning lights on top of the crane were functioning correctly will form part of their investigation.
London Fire Brigade (LFB) said the incident has now been handed over to the police and an aviation accident investigation team.
LFB added the "contractor" is now dealing with the crane. Brookfield Multiplex is the main contractor on the job.
LFB also said in a statement that two office buildings were damaged by debris from the helicopter. Five cars and two motorbikes were also damaged in the crash.
Around 600 construction workers self-evacuated and around 40 homes were evacuated by the police.
Workers near the scene told Building of the "panic" as hundreds of workers were evacuated after the helicopter hit.
One worker said debris from the collision began to fall where up to 100 workers were queuing for the works lift on the exterior of the building and "people had to run [for safety]".
He added around 30 to 50 workers "could have been hit" if the incident had happened five minutes later when the works lift would have been taking workers up the exterior of the building underneath the tower crane.
Many more workers were in the basement of the building and another worker described the "panic" as around 100 workers tried to get out of the site through the turnstiles shouting "get out, get out".
A worker said the crane driver would have been in the crane cab when the helicopter hit, but told fellow workers he'd had a lucky escape as he was running late that day.