Australian Balfour chairman Philip Aiken blasts non-dom changes ahead of company results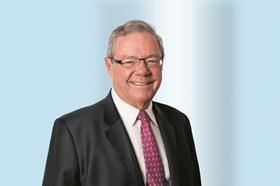 The Australian chairman of Balfour Beatty Philip Aiken has lashed out at planned changes to the non-dom tax system, saying he fears the extra financial burden he and his family will incur could force him to leave the UK.
In an interview with the Evening Standard, Aiken said Chancellor George Osborne was right to reform the non-dom tax system, but said in his view the plans go too far.
In particular, he said he was concerned at the prospect that his three sons, who live in Australia, may have to pay full UK inheritance tax on properties he owns across the world.
He warned: "Whilst I agree that non-doms who have been here for 15 years should not be treated any different to UK citizens, people need to understand the ramifications of the changes.
"I will have to consider leaving the UK if IHT (inheritance tax) became applicable to me".
Aiken currently pays a £60,000 non-dom annual levy as well as income tax on his £270,000 UK earnings from Balfour Beatty and the £170,000 he earns from IT company Aveva.
The comments by Aiken come ahead of Balfour Beatty's interim results, which are due tomorrow (Wednesday). The chairman of the group has worked with chief executive Leo Quinn on restructuring the construction giant to slim down back-end functions. Speaking about the firm Aiken said the priority was to stabilise the group.
"We've been through a couple of difficult years. I'm not a believer in profitless prosperity so the board's priority is to stabilise the group. We have clear direction with our two-year transformation programme, Build to last, which is gathering momentum.
"Our plan is to reduce the cost base by £100m and bring in £200m cash to help get us back to profit. That's stage one."