Government unveils Nuclear Supply Chain Action Plan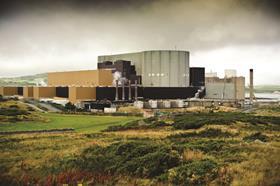 The government is to set up a range of working groups of leading firms in the nuclear industry to improve the supply chain's ability to build power stations and manage nuclear waste.
The announcement of the working groups, which will sit beneath a new Nuclear Industry Council, came as part of the government's Nuclear Supply Chain Action Plan, published today.
The plan said the government expected UK businesses to reap between £25bn and £35bn in direct expenditure from the UK nuclear new build programme alone between now and 2030.
Plus, it estimated UK firms could capture an £8bn share of the overseas new build market between 2012 and 2025.
Energy minister John Hayes, said the energy was "central to our economic future" and was at the "heart of all we do as a nation".
"Just as atoms collide in a nuclear reactor, the economic benefits of our nuclear renaissance will reverberate far and wide across the country," he said.
The plans said the government would:
Set up a Nuclear Industry Council to direct development of the UK nuclear market
Establish working groups for each sub-sector of the nuclear market
Enable the Nuclear Manufacturing Research Centre to give advice to small and medium company on being part of the supply chain
Address key skills shortages through targeted interventions which bring new people into the industry
Develop a co-ordinated nuclear export strategy
The government also appointed Janet Wilson, associated director of energy at engineer Atkins, to Committee on Radioactive Waste Management, which provides independent scrutiny on radioactive waste matters to government.
She was appointed along with five other consultants, lawyers and scientists.