EY figures come as host of contractors prepare to unveil latest results
As the reporting season of listed contractors begins in earnest this week, the number of quoted firms issuing profit warnings has reached a seven-year high.
Ground engineer Keller, which last September saw the departure of its chief executive Alain Michaelis as the firm warned of problems in its key North America market, kicked off a busy period for quoted firms this morning seeing pre-tax profit bounce back to £52m after collapsing last year to just £8.4m, with Kier, Costain, Balfour Beatty and Galliford Try all due to report full year and interim figures in the next couple of weeks.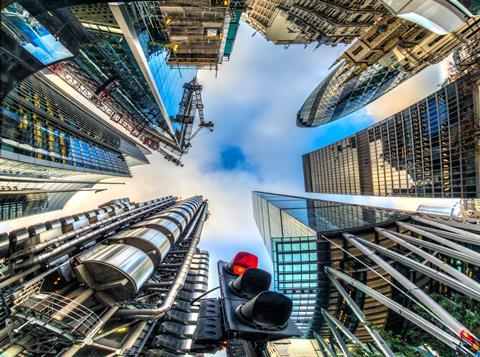 Costain issued two profit warnings in as many days last December with the firm admitting that operating profit would be down to no more than £19m from last year's £52m when it publishes its annual results next Wednesday.
And all eyes will be on Kier this Thursday when the firm unveils its interim numbers having racked up a £245m pre-tax loss in the year to June 2019.
Now the latest quarterly profit warnings report from Ernst & Young (EY) said that more than a quarter of firms in the FTSE construction and materials sector warned on profits last year.
In all, 18 warnings were issued in 2019 just one below the 19 recorded in 2012.
Ian Marson, EY's head of construction, said: "In the short term, companies need to ensure they return to health through careful contract selection, turning down lower profit contracts and focusing on specialist areas where they can reliably achieve higher margins."
He said firms needed to act quickly to reverse the trend and added: "There is a fundamental need for construction firms to innovate and use technology, automation and data to disrupt the status quo and drive real and sustainable changes in profitability."
And EY's financial restructuring director Richard Harrison added: "2019 was an exceptionally testing year for the construction sector. Although the UK economy overall didn't fall into recession, arguably the construction sector did."
Marson also warned firms faced a range of issues which threatened to hit their bottom lines including access to finance, skills shortages and the possibility of costly new trade tariffs if negotiations ahead of the UK's formal split from the EU at the end of this year turned sour.
Last year's profit warnings number was more than double the eight recorded in 2018 with EY saying that UK quoted companies issued a total of 313 profit warnings in 2019, led by the 32 of those in the retail sector, followed by the 25 each in the industrial support and computer and software services sectors and then construction.