Building's former architectural editor was one of the magazine's longest serving staff members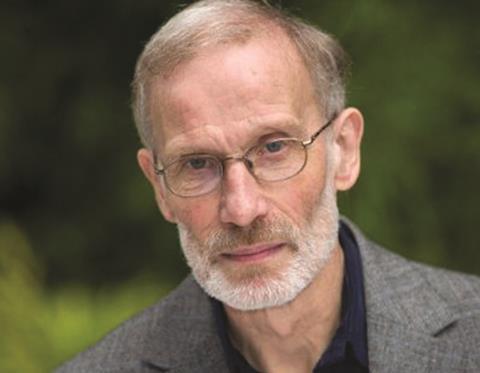 Building's former architectural editor Martin Spring has died aged 70. One of Building's longest serving members of staff with 33 years on the title, he joined in 1976 when the office was in London's Covent Garden, surviving the destruction of Building's Docklands office by an IRA bomb in 1996 and left in 2009 when Building was back in central London.
Spring's writing was rooted in the practical belief that architecture was principally about how well a building performed for occupiers, energy efficiency, procurement (including delivering on time and to budget), with style some way down the list. He wasn't interested in chasing down the latest starchitect-designed triumph of style over substance; instead he preferred quiet considered buildings by the likes of Bennetts Associates, Cullinan Studio and Fielden Clegg Bradley. He was a great advocate of sustainability long before it became a mainstream concern and was also passionate about housing design. One of his specialities was the revisit, where he went back to a previously featured building some years later to see what occupiers thought of it, how it was holding up and how much energy itwas using.
Spring started a degree at the Architectural Association but never completed it as he was persuaded to join the influential monthly Architecture Design. He took over the editorship when the legendary editor Monica Pidgeon left in 1975. Spring invited Haig Beck to join as associate editor but the two disagreed on the direction AD should take and ended up editing alternate issues.
Spring left to join Building where his practical approach to design resonated with the magazine's pan-industry readership. His rounded approach ensured his articles had something for everyone whether architect, contractor or cost consultant. He was always complimentary about the schemes he wrote about and was very supportive of emerging architects, sticking by these firms for many years.
Spring won many awards for his writing. Judges praised his lively descriptive style and clarity of language and described him as a valuable and reliable contributor to architectural journalism. Spring was made an honorary RIBA Fellow in 2003.
An intensely private man, Spring liked walking and cycling, travelling everywhere on his trusty steel-framed touring bicycle. Unmarried, his life revolved around the architectural profession where he attended many events and organised architectural walks. He is survived by a sister, Helga and brother Peter.
Martin Spring, architectural writer, 3 December 1945 - 24 February 2016
To be kept informed of funeral and memorial arrangements for Martin, email sarah.richardson@ubm.com