HCA says 80% of the programme, designed to deliver 170,000 homes, now has a "firm site identified".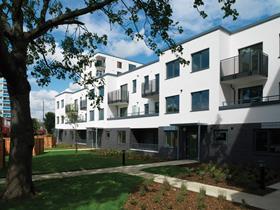 A fifth of the government's £2.2bn Affordable Homes Programme still does not have specific sites allocated against the funding, the Homes and Communities Agency (HCA) said this week.
The HCA, which appointed former Infrastructure UK chief Andy Rose to be its new chief executive this week, said that 80% of the programme, designed to deliver 170,000 homes, now had a "firm site identified".
The statement comes amid rumours of concern over delivery of the programme, with the HCA, which is responsible for the programme outside of London, having to spend £751m of grant on building 20,000 homes by 28 March this year. All 170,000 homes have to be built before April 2015.
The HCA has written to registered providers in recent weeks seeking clarification over their ability to meet their deadlines under the programme, threatening to remove grant from any bodies that weren't able to show "that remaining starts on site are set to occur in the first half of the next financial year."
The letter, sent by the HCA's head of affordable housing Fiona McGregor and dated January 23, says the body "will take account of the position on scheduling out allocations … and will take that into consideration in any decisions about moving allocations."
Meanwhile the Greater London Authority, which is responsible for delivery of the programme in the capital, has told providers they have to be on site with schemes by September this year or risk losing grant.
HCA chair Robert Napier said it was "heads down" time for the HCA but that he was confident the agency "will deliver the 170,000."
He said the question of whether programme had specific sites allocated against it was "a question I continually ask. I'm increasingly satisfied with the answer I'm getting back. We've had lots of interaction with suppliers over this."