Savills report finds developers expect rise in development activity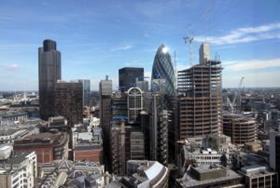 Developers are optimistic about growth in the UK commercial sector for the first time in four months, according to the latest Savills' Commercial Development Activity survey.
The survey conducted last month found developers were optimistic about the outlook for the offices, retail, leisure and industrial sectors over the next three months for the first time since May.
Commercial activity in October also rose for the second consecutive month, the survey found.
On balance 11% more developers saw an increase in commercial development activity as a whole, compared to 9.9% in September.
Private sector activity grew particularly strongly, with 21.3% more respondents reporting an increase in activity rather than a decrease, compared to the previous month.
However public sector commercial development activity fell for the seventh consecutive month, with 6% more developers reporting a decrease in October rather than an increase.
The Savills Commercial Development Activity survey covers new build and refurbishment activity across the offices, retail, leisure and industrial sectors.