Chancellor has allocated £6bn to extend the scheme to the end of parliament in 2020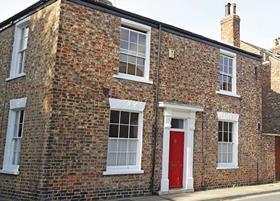 Chancellor George Osborne has committed £6bn to extend Help to Buy to at least 2020.
Osborne made the announcement on Wednesday as he confirmed the Treasury has provided the 2016/17 allocation of £1.5bn to the Homes and Communities Agency (HCA) for the government's controversial scheme.
Osborne said Help to Buy, the scheme under which first time buyers are given equity loans to help them get a foot on the housing ladder, is "boosting the economy more widely by driving an increase in house building in Britain, ensuring long-term housing supply and creating jobs."
Stewart Baseley, executive chairman of the Home Builders Federation, added: "Extending the scheme to 2020 provides certainty of demand that allows home builders to recruit the people and invest in the land and supply chains required to support further sustained increases."
Just fewer than 94,000 people have bought their homes through Help to Buy. Around 1.3m people are eligible for the scheme since it was extended to housing associations. The average house price under Help to Buy currently stands at £184,000, significantly below the national average of £273,000.