Project has been completed by Costain Skanska joint venture
The Crossrail station at Paddington is the latest of the £18.6bn project's central London stations to have been officially transferred to Transport for London.
It is the sixth of the new stations to be handed over, following Custom House, Farringdon, Tottenham Court Road, Woolwich and Liverpool Street.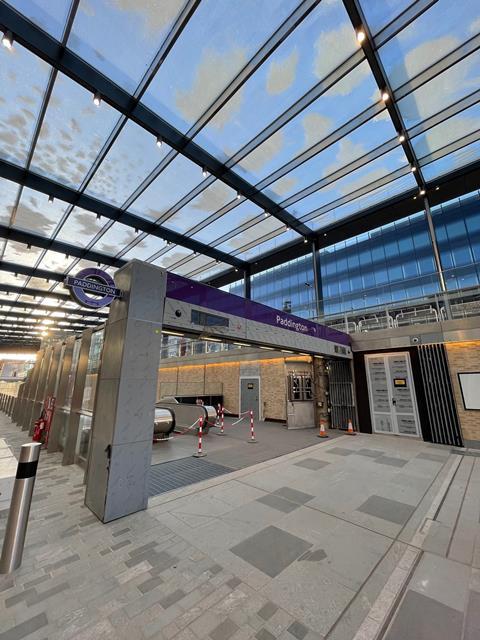 Paddington has been built by the same Costain Skanska joint venture that was building Bond Street before it left that project last year.
Built below ground next to the 19th-century, grade I listed building, the new Crossrail station, which was designed by Scott Wilson, Weston Williamson and Gillespies, has a 120m-long entrance canopy on Eastbourne Terrace.
It extends four levels below Eastbourne Terrace and Departures Road with entrances via a newly pedestrianised public area that connects to the mainline station.
Delivery of the Elizabeth line, as Crossrail will be known once it opens, has moved into its final testing phases. Trial running of trains through the central tunnels began on 10 May.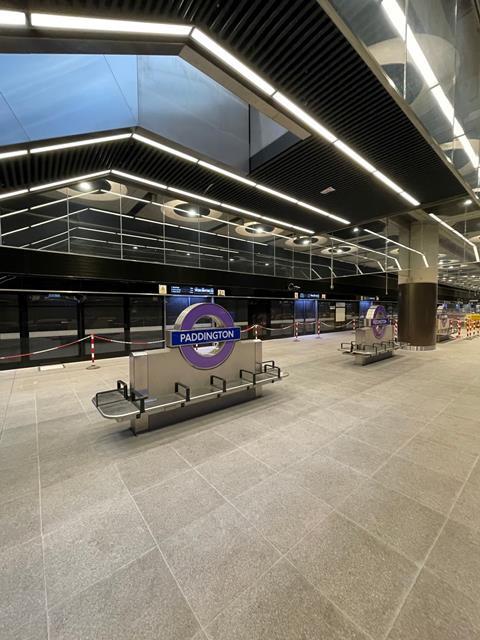 The number of trains operating in the tunnels has increased from an initial four trains an hour to eight an hour in June and reached 12 trains an hour on 12 July. This will be the level of operation when the central section of the line enters passenger service in the first half of 2022.
Trial operations will start later this year. This is the final phase of testing to ensure the safety and reliability of the railway for public use.
It includes real-time testing of more than 150 scenarios including evacuations of trains and stations before the Elizabeth line officially opens.
A revised opening plan for the Elizabeth line stage 5 has been developed and approved by TfL and the Department for Transport, the project's two sponsors.
Papers prepared for a board meeting last month revealed that TfL no longer plans to introduce the branches east of Liverpool Street and west of Paddington at six-month intervals. It now intends to bring them into service at the same time, hopefully before the end of next year.
A timetable for full end-to-end Crossrail services is planned for no later than May 2023.