Consultant which merged with Bond Davidson earlier this year says it will begin recruitment drive early next year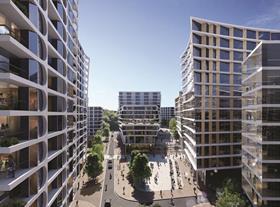 Consultant Paragon has opened a new office in the centre of Bristol.
The firm now has five outposts in the UK, having opened an office in Edinburgh earlier this year.
The firm said the office had opened on the back of schemes such as the £350m Temple Meads enterprise zone, which includes mixed-use plans by Zaha Hadid Architects for a site owned by Legal & General called Temple Island (pictured).
It will initially employ four people and be headed by its building surveying director Paul Arthur. The firm said it would go on a recruitment drive early next year to pick up staff from locally-based rivals as well as new graduates with the office having 10 people within a year.
Earlier this year, Paragon merged with Surrey-based Bond Davidson to create a 200-strong business and revenues of £22m.