New reception areas and upgrades to lower second-floor proposed for €300m programme
The mayor of Paris has unveiled proposals for a wide-ranging package of "enhancements" for the Eiffel Tower as part of a €300m maintenance programme covering the next 15 years.
Work proposed by Anne Hidalgo and her mayoral team includes the creation of new reception areas for visitors, upgrades to the tower's lifts and its lower second floor, and overhauled nighttime illumination.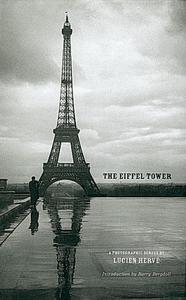 The scheme for the tower, built by French civil engineer and architect Gustave Eiffel as a temporary attraction for the 1889 Universal Exhibition, is set to go before the Council of Paris for approval.
The current contract for the tower's maintenance runs until the end of October, and has been delivered at an annual cost of €13.7m a year. The new package would have an annual price tag of €20m.
According to the mayoral team, the majority of the proposed improvements to the tower would be delivered in the first half of the contract, in time for the 2024 Olympic and Paralympic Games – which Paris is vying with Budapest and Los Angeles to secure – and for the 2025 Universal Exhibition.
Deputy mayor Jean-François Martins, who has responsibility for sport and tourism, said the package of work and its timing would ensure the tower would be "at the heart of festivities" for both events, and able to cope with increased visitor numbers.
"This plan provides for new reception areas and better management of flows, to reduce or even eliminate queues at all levels of the tower," he said.
The mayor's office said that the new 15 year framework deal proposed was envisaged to be awarded to SETE, a publicly-owned service authority created to manage the tower in 2005, "ensuring the quality and continuity" of its work.