Nuclear developer takes key step towards delivery of new plants in Anglesey and Gloucestershire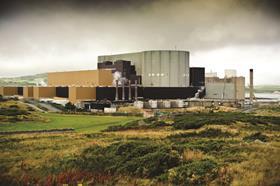 Horizon Nuclear Power has passed a major regulatory hurdle in its plans to deliver two massive nuclear power plants at Wylfa, Anglesey and Oldbury-on-Severn in Gloucestershire.
The operator's chosen reactor technology, the Hitachi-GE UK ABWR, has completed the process known as Regulatory Justification, after two rounds of public consultation, a ruling from the energy secretary, and approval in both Houses of Parliament.
Regulatory Justification is a legal requirement for any new nuclear technology and is designed to ensure that the benefits to society of the technology outweigh any potential radiological health detriments.
The process concluded that the security of supply, carbon reduction and economic benefits offered by the reactor technology are significant and important and clearly outweigh the potential detriments.
Alan Raymant, chief operating officer at Horizon, said: "This is a major milestone in our journey to bring forward new secure, low carbon and affordable electricity for the UK and clearly highlights the strengths of our chosen technology.
"Coming alongside the completion of our first round of public consultation at Wylfa Newydd, the positive progress being made on the Generic Design Assessment of the UK ABWR, and our continued rapid growth both at headquarters and on Anglesey, it demonstrates real momentum behind our project and gives us great confidence as we move forward."
Horizon Nuclear Power was formed in 2009 to develop new nuclear power stations in the UK. It was acquired by Hitachi in November 2012. The company is developing plans to build at least 5,400MW of new nuclear power generation plant at Wylfa and Oldbury-on-Severn.