Winning firm will be handed 14 year contract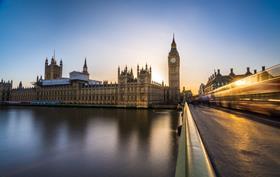 Parliament has begun the search for a firm to carry out vetting work on the £4bn upgrade of the Palace of Westminster.
The winner of the £28m contract will be responsible for providing "continuous independent scrutiny of the delivery of the programme".
According to the contract notice, which was published on the Official Journal yesterday (6 March), the so-called programme representative will be responsible for "the provision of technical advice, scrutiny and assurance ... on all aspects of delivery of the programme".
The deal will last 14 years with its work to include providing advice on the governance of major construction programmes, technical, commercial and programme assurance and programme delivery, controls, monitoring and reporting.
The winning firm will also be responsible for providing guidance on change control, risk, contingency and value management, as well as the heritage and cultural aspects associated with the renewal and restoration programme.
While the Northern Estate Programme, which will create a temporary home for parliament when the restoration and renewal programme begins in the mid-2020s, is being managed separately from the Palace of Westminster restoration, the programme representative could be required to work across both schemes.
Wates beat Sir Robert McAlpine and Balfour Beatty to the high-profile £500m contract to upgrade the buildings set to contain MPs' offices in Westminster known as part of the Northern Estate Programme.
Interested companies have until 1 April to express their interest, with shortlisted bidders due to be invited to tender by 24 May.