Housebuilder says it is ready to build more than 100,000 homes in the coming years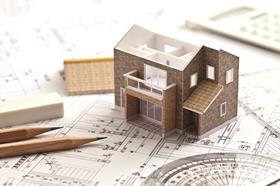 Persimmon now holds enough land to build more than 100,000 homes over the coming years, the firm has said.
In bumper full year results posted this morning, the housebuilder said it increased its land holdings in 2014 to 17,000 acres, on which it can build over 100,000 homes.
The firm increased its output last year, with legal completions up 17% to 13,509, up from 11,528 in 2013, while it plans to start construction on more sites over the first half of the current year to June, with 400 active sites planned, up 7% on 375 over the first half of 2014.
But the firm cautioned that housebuilding growth needed policy certainty "whatever the result of the next general election".
The firm said policy certainty was "a key ingredient in supporting the required level of confidence that the housebuilding industry needs to continue to increase its output".
Persimmon pointed to reform of the National Planning Policy Framework and the extension of Help to Buy as government policies that boosted its results last year.
The firm posted a 39% jump in pre-tax profit in 2014 to £467m, up from £337.1m, while revenue increased 23% to £2.6bn, up from £2.1bn.
Persimmon's average selling price increased by 5.3% to £190,533 (2013: £180,941) and its underlying operating margin increased to 18.4% (2013: 16.0%); with second half improvement to 19.0%.
The firm said the upswing in housing activity in 2014 had "increased competition for materials and skilled site labour", but it said it had put in place plans to mitigate this, to increase apprentices, graduate trainess and to train up former armed forces personnel under its 'Combat to Construction' programme.
Nicholas Wrigley, Persimmon chairman, said: "We have had an encouraging start to 2015 and experienced a solid opening period to the spring season with current total forward sales of £1,490m, 5% ahead of the previous year.
"Despite some uncertainty arising from the General Election in May, the ongoing gradual improvement in the UK economy and increasing mortgage lender support provides a supportive backdrop for the new homes market."