Revenue up 7% to £2bn, but firm warns election is disrupting forward planning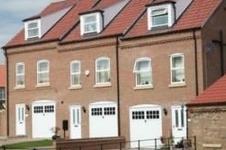 Persimmon has reported a strong start to 2015, with turnover up 7% on the same point last year.
In a trading update for the first 15 weeks of the year, the housebuilder announced that turnover for the year-to-date stands at £2bn, up from £1.87bn in 2014.
The weekly private sales rate per site for the period was 6% higher than last year, with 7,375 units forward-sold. The average selling price of £207,900 is also 4% higher than last year.
However, the firm added that it has it has become increasingly difficult to secure planning consents for sites as the general election approaches.
It said: "While we would expect such delays to be short term in nature, they are hindering the expansion in the number of active outlets required by the housebuilding industry to support an increase in the volume of newly built homes delivered to the market."