Housebuilder proposes to pay shareholders £227m in first tranche of cash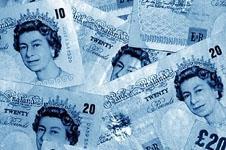 Persimmon has unveiled plans to pay back the first tranche of cash under its nine-year scheme to return £1.9bn to shareholders.
The listed housebuilder has proposed paying shareholders 75p per share, or £227m in aggregate. The proposal will be voted on at an annual general meeting convened for the 18 April. If approved, shareholders will be paid by 28 June.
Persimmon announced plans to return £1.9bn in cash to shareholders from 2013 to 2021 in February 2012, following a strategic review.
The firm said its strategy was to pay back shareholders over the period "whilst at the same time building a stronger, larger business".
The firm is making the payment after posting strong financial results last month for the year ended 31 December 2012.
Persimmon's pre-tax profit rose 52% to £225.1m, while revenue increased 12% to £1.72bn.
The housebuilder posted an operating margin of 13% - up from 10% the previous year.
Completions were up by 6% to 9,903, with the average selling price also up 6% to £175,640.
The firm said it had acquired a further 14,800 plots over the year, bringing its consented landbank to 68,200 plots, which represents 6.9 years of supply.