Housebuilder looking to put row over excessive salaries behind it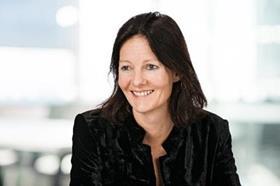 Persimmon is bringing in a new non-executive director as the housebuilder looks to put the furore surrounding executive pay behind it.
The firm, which has also been accused of raking in excessive profit on the back of the government's Help to Buy initiative, has introduced a number of initiatives in recent weeks to reinvent its image.
Chairman Roger Devlin has ordered an independent review of its customer care provision – which is being headed by the QC representing survivors and victims of the Grenfell Tower fire – while last month it said it would launch a retention scheme for its customers which would see an average of £3,600 held back by a homebuyer's legal team in the event faults are identified at the point of purchase.
Now Devlin has brought in Claire Thomas (pictured), group HR director for pharmaceutical firm GlaxoSmithKline, as a non-exec to sit on the housebuilder's remuneration and nomination committees. She starts on 1 August.
Devlin said: "We are building a new Persimmon with progressive changes being made to our customer care, governance and remuneration.
"As part of that plan, we are further strengthening our board and remuneration committee with the appointment of a new, forward-thinking independent director."
The firm's reputation has been hit by the fallout from the executive pay scandal which saw former chief executive Jeff Fairburn handed £75m under a long-term incentive plan. Fairburn was forced to stand down last year and was replaced by Dave Jenkinson.
In February, Persimmon posted a pre-tax profit of just over £1bn for 2018 with Lib Dem leader Vince Cable, a long-time critic of Help to Buy, accusing the firm of making money on the back of the public purse.