The first phase between London and Birmingham will be up and running by 2026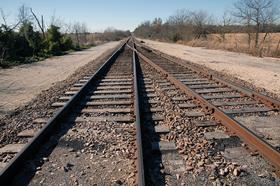 The £21.4bn first phase of HS2 has been granted Royal Assent today, passing into law.
Work on the first phase, which will create a high speed rail link between London and Birmingham, will now begin later this spring with the line in use by 2026, the government said.
HS2 is expected to create around 25,000 jobs during construction as well as 2,000 apprenticeships. It will also support growth in the wider economy, worth an additional 100,000 jobs.
Transport secretary Chris Grayling said: "Royal Assent is a major step towards significantly increasing capacity on our congested railways for both passengers and freight; improving connections between the biggest cities and regions; generating jobs, skills and economic growth and helping build an economy that works for all.
"By investing in infrastructure the government is seizing the opportunity provided by leaving the EU to build a more global Britain. We will now press ahead with constructing the railway while continuing to ensure affected communities get appropriate support and are treated with fairness, compassion and respect."
HS2 Chairman David Higgins added: "Achieving Royal Assent for Phase One of HS2 between Birmingham and London with such significant parliamentary support, is a monumental step in transforming rail travel in Britain.
"We have a long journey ahead of us to build the railway and secure permission for Phase Two to make sure that the full benefits of HS2 are realised.
"It will directly create some 25,000 jobs as well as forcing the pace of innovation in the construction industry.
"Throughout this process HS2 remains committed to mitigating the environmental impacts whilst continuing to engage with each individual community which is making sacrifices to enable a 21st century railway network to be built in Britain."
The High Speed Rail (London – West Midlands) hybrid Bill , which is essentially the planning application for HS2 at its third reading in Parliament saw the Commons MPs vote 399 to 42 in favour and the Lords vote 386 to 26 in support of the bill passing.
The passing of the bill also sees the launch of schemes totallnig £70m for those affected by the London to Birmingham route of HS2.
In November last year HS2 Ltd awarded a series of enabling contracts for phase one worth a combined £900m.
The winners included a joint venture between Costain and Skanska, a JV comprising Morgan Sindall, Bam and Ferrovial and another JV between Laing O'Rourke and Murphy.
A CH2M-led joint venture with Atkins and Sener won the £350m delivery partner contract for the first phase of HS2 in spring last year.
Councillor and chair of the West Midlands Combined Authority Bob Sleigh said: "Royal Assent is important because it makes HS2 an absolute reality and means the West Midlands can now fully deliver its HS2 ambitions.
"Those ambitions have a clear focus on jobs, apprenticeships, major investment at the two station sites in Solihull and Birmingham and millions of pounds of contract opportunities for West Midlands SMEs."
Peter Davies, managing director of West Bromwich-based industrial components manufacturer Brockhouse Group, said: "This is the opportunity that West Midlands businesses have been waiting for, to pursue contract opportunities and showcase the region's excellence and heritage as a centre for advanced manufacturing.
"As a company we've been supplying steel components and forgings to the rail industry, from the heart of the Black Country, since 1885. HS2 will require over two million tonnes of steel over its lifetime - so understandably, we're excited."
But the leader of north London's Camden Council, which has campaigned to minimise the effects of construction disruption in the area, said hundreds of residents and business would see their homes and premises demolished. Sarah Hayward added: "We'd prefer the scheme wasn't going ahead but our priority now is to hold HS2 Ltd to account on its commitments and make sure it does everything possible to further reduce impacts on Camden."