David Cameron appoints Locog boss to ministerial role at Treasury overseeing UK infrastructure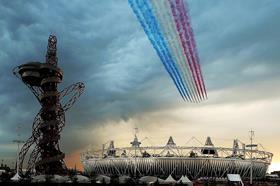 The prime minister has appointed the boss of the Olympic Games organising committee to oversee the delivery of UK infrastructure.
In a move that came as part of the government's reshuffle today, David Cameron said he had made Paul Deighton, chief executive of the London Organising Committee of the Olympic and Paralympic Games (Locog), a peer and appointed him to a ministerial role at the Treasury.
In his role at Locog, Deighton was responsible for organising the Games events, rather than the delivery of the venues or the Olympic Park, which was the responsibility of the Olympic Delivery Authority.
Deighton replaces Lord Sassoon as commercial secretary to the Treasury at the start of next year.
The appointment hands Deighton, a former investment banker, responsibility for taking forward the National Infrastructure Plan.
It will also include overseeing the new private finance initiative model and the new UK Guarantees scheme, which will see the government under writing infrastructure schemes.
David Cameron said: "I am delighted that one of the most talented leaders Britain has is joining the government. His appointment proves this government means business in terms of delivering infrastructure projects and economic revival."
Deighton said: "Over the last seven years I have seen extraordinary British companies and incredibly talented British people deliver on the building, staging and hosting of the London 2012 Games.
"The public/private sector collaboration in delivering these Games has been vital to their success. I am delighted to accept the Prime Minister's and Chancellor's offer to apply this experience and what we have learnt to the broader UK economy.
"I very much look forward to taking on my new responsibilities in January 2013. In the meantime my entire focus is on delivering a fantastic Paralympic Games that continues to showcase great sport and the best of Britain to the world."
Locog has come under fierce criticism this year for its rigid enforcement of Olympic marketing rules that have prevented UK businesses from promoting their involvement in the Olympic Games - an issue that Building has highlighted in its Building 2012 campaign.