RMI and care group sees delays to planned work in the wake of Grenfell disaster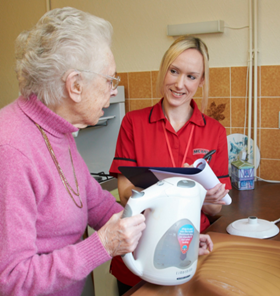 Repairs and maintenance group Mears saw a 4% dip in turnover and a 7% decrease in pre-tax profit as its felt the impact of delays to works following the Grenfell disaster.
The Gloucester-based firm said its housing division saw a 9% revenue fall between the first and second halves of the year, with the operation eventually posting £766.1m, down 3% versus 2016.
Describing Grenfell as a "terrible event", David Miles, Mears' chief executive said the disaster had affected the timing of planned maintenance workloads "as clients' attentions have naturally been diverted towards ensuring that their housing portfolios are safe and fully compliant".
Reporting total group turnover for the year to 31 December 2017 of £900.2m and pre-tax profit of £37.1m, down 7%, the return to profit of its care division – £500,000 on turnover of £134.1m – was a "clear positive".
While he said he was pleased with the firm's progress Miles said its overall financial performance in 2017 had been "disappointing".
He went on: "I understand the importance of delivering against our financial targets. Whilst some of the short-term challenges in housing could not have been anticipated, it was frustrating that a number of other opportunities, which could have helped mitigate these challenges, did not develop quickly enough.
"Nonetheless, I am pleased with the progress made over the last year across the entire Mears business and on a range of important indicators."
Miles said the group anticipated bidding for in excess of £2bn of work during the course of 2018, although revenues would not be delivered until 2019.
Mears also announced the creation of a new executive-level role. A new employee director would ensure that its board received "full, open and honest insight and views from its workforce on how strategic initiatives are being implemented and [in turn] will provide the wider workforce with a better understanding of how the board operates".
Applications for the two-year-long role would be open to all employees, Mears added.
Last year the group was hit by industrial action in Manchester, while a row also erupted over claims that workers were to be banned from sporting beards onsite in order that dust masks could work effectively – although goatee beards were apparently excluded from the restriction.