Royal warrant holder Fairhurst Ward Abbots has appointed adminsitrators from Begbies Traynor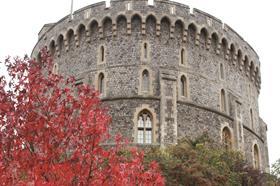 The Queen's builder and decorator, Fairhurst Ward Abbots (FWA), has entered administration.
Jamie Taylor and Kirstie Provan of Begbies Traynor were appointed joint administrators of Fairhurst Ward Abbotts Limited on 1 July.
All but a "handful" of the firm's 253 staff members have been made redundant, the administrators said.
According to a statement from the administrators, the specialist conservation and restoration contractor ceased trading on 30 June due to "severe cash flow difficulties" which arose from trading losses.
"The directors had been tirelessly attempting to source new external investment and funding to enable the continuation of trading, however despite their efforts no investment has been forthcoming within the timeframe available, and the situation was exacerbated last week by the filing of a winding-up petition by a creditor," the administrators added.
The administrators will now look for a purchaser of the businesses assets.
Since its inception in 1941 FWA has worked on numerous historic buildings, including Windsor Castle, Chatsworth and The V&A, and was awarded in 1996 with its royal warrant
In 2006 former surveyor Kevin Brush acquired a majority stake in the firm and subsequently pursued a policy of expansion.
This saw the company grow its turnover from £10.9m for the year ended 28 February 2006 to £70.5m for an 18 month period ending 31 August 2014.
However, the firm also reported a £1.6m pre-tax loss for the period ending 31 August 2014, which was attributed to "a number of loss making contracts" and investment in the company's infrastructure.
The director's report added that "since the end of the year end additional financing has been secured, which has enabled the directors to fund the working capital of the business for the foreseeable future".
Administrators from Tait Walker have also been appointed at contractor Turney Wylde Construction.
A spokesman from Tait Walker confirmed that Turney Wylde had ceased to trade and 82 employees had been made redundant with immediate effect.
The last set of accounts filed for the Turney Wylde, established in 1967, showed a turnover of £5.7m for the year ended 31 December 2013 and a pre-tax profit of £132,807.
The directors report said that the company had been on course to hit turnovers of £12m in 2014 due to a healthy order book buoyed by various framework wins.