Campus designed by Scott Brownrigg and cost managed by RLB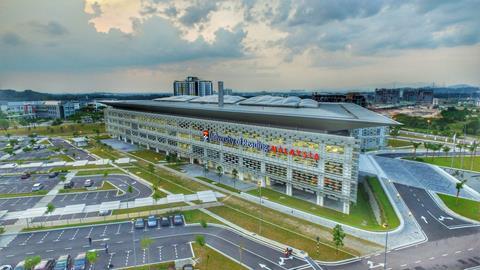 The University of Reading has opened its new campus in Malaysia, designed by UK architect Scott Brownrigg and cost managed by UK consultant Rider Levett Bucknall.
The 27,000 sq m campus is located in the southern Malaysian city of Johor Bahru. It was opened by British High Commissioner to Malaysia, Vicki Treadell, last month.
The University will house around 3,000 students and offer courses in three core areas; business and law, science, and the built environment.
Stephen Scott, head of education at RLB said: "We have worked with the University of Reading for more than 20 years. We have combined our knowledge and understanding of its operation here in the UK with local market knowledge in Malaysia to deliver the project to the calibre expected of such a high profile further education brand and facility.
The design comprises two campus buildings arranged around a covered 'heart space', which includes a specialised roof to allow UV light through, and structural glazing at each end, which includes landscaping and bridges to link the buildings together.
The campus is part of EduCity, a 600-acre education hub comprising universities and higher education institutes, research and development centres, student accommodation, and sports facilities.