BSI to roll out simplified version of form as part of government construction strategy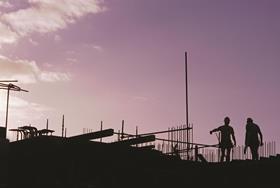 The standard form for pre-qualifying for public sector work has been simplified and will be relaunched by the British Standards Institution (BSI) next week.
The pre-qualification standard – PAS 91 - is backed by government and is being rolled out across the public sector as part of its construction strategy.
The BSI hopes the revisions will help drive public sector client adoption. The revisions simplify the standard and make it more flexible in response to client and supplier feedback.
It also includes questions on BIM-related competencies for the first time and is free to download, whereas previously it cost £49 to get a paper copy.
PAS 91 was originally launched in September 2010 and the following May the government announced in its construction strategy that it planned to drive its adoption across the public sector.
However, some public sector clients have failed to adopt the standard.
Jonathan Griffin, BSI head of market development for construction, said the revisions should address this.
He said: "We have every reason to think it will be more widely used. Our public sector client stakeholders have said they're satisfied with the changes."
He pointed out that a number of large clients adopted PAS 91 last year, including the Ministry of Defence and procurement portal Construction Online, which serves 8,000 public and private sector clients.
He added that the revisions are also tailored to make the pre-qualification process more accessible to contractors and consultants and particularly SMEs.
The news came as the government launched a separate centralised supplier registration system to cut waste and help SMEs bid for public work. Currently suppliers have to register on several systems to be able to tender. The new system will mean suppliers only have to register once.
The registration platform will be available from April for the health sector and will be rolled out across other sectors in following months.
PAS 91 will be available on the BSI website by the end of next week.