New measures are part of government's strategy to forge strong relationships along supply chains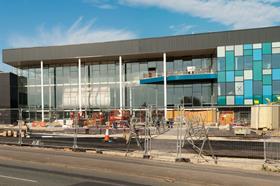 Main contractors will be expected to adopt public sector pre-qualification practices or risk losing out on government work, according to the Cabinet Office.
The move is part of a wider move, stemming from Cabinet Office minister Francis Maude, to put pressure on main contractors to forge better relationships with their supply chains on government contracts.
Since 2010 the government has mandated the use of a standardised pre-qualification questionnaire, called PAS 91, for all central government construction contractors in order to reduce duplication of work by small businesses to get on to tender lists.
As part of a package of measures released alongside this week's Government Construction Summit, the Cabinet Office said: "We intend to ask main contractors working on government projects to adopt PAS 91 as their standard in qualifying specialists for their own supply chains."
A spokesperson for the Cabinet Office said the government will ultimately select contractors on their ability to implement PAS 91 and work more productively with their supply chains.
The Cabinet Office said the Government Construction Board has now agreed to roll out use of project bank accounts (PBAs) - which guarantee timely payment to supply chain partners - to all central government contracts over the next few years. The government target for rolling this out is for £2bn of contracts with PBAs in 2012/13 and £4bn in 2013/14.
The spokesperson said that a formal proposal for how to incorporate the government's desire for fair treatment of suppliers will be put to its half-yearly "key suppliers" meeting in the autumn. She said: "Once settled, we expect the implementation of these requirements to form part of the criteria for judging supplier performance."
Maude said this week that he expected main contractors and subcontractors to offer the government keener prices once it was clear that the public sector was behaving as a better client. He said: "We in government are doing everything we can both to be a good client, and to encourage the same good behaviour in those who contract directly with us; we do expect to see the benefits of that reflected in the prices paid."
Strategy update
The government has now identified £279m of savings through the Construction Strategy programme, up from the £115m identified in the most recent update in April. In addition, it published reports from task groups feeding into the strategy:
The lean client task group report said all frameworks must be approved by a government clearing house and an accreditation mark awarded to compliant frameworks. It said government should produce a how-to guide for frameworks and clients should be trained in best procurement practice.
The standards and lean supply chain task group report recommended all public sector clients undertake a review of their ability to work collaboratively. It recommended founding a project bank account implementation group to evaluate their roll-out.
The performance management task group has agreed on a definition of excellence in construction. The task group will now focus on ways of spreading this practice through the public sector supply chain.
Full coverage of the Government Construction Summit is available here.