The government has revealed the next tranche of colleges to receive funding through its college investment programme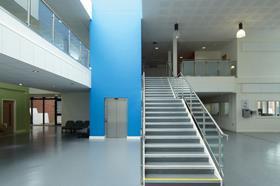 The Department for Business, Innovation and Skills said today that 22 colleges would receive £194m in capital investment to improve their facilities.
The funding, which forms the latest round of the College Capital Investment Fund (CCIF), comprises £113.8m of government grants matched by £80.5m of local investment.
Skills minister Matthew Hancock said: "Effective capital investment has a significant educational and economic impact, helping attract learners back into education and training, improving learner outcomes, and boosting the businesses and communities they serve.
"As part of the government's long term economic plan we must ensure that further education and vocational training is of the highest possible quality and this vital investment will help make that a reality."
Projects from the latest round include a £2m grant matched with a further £4m of funding for York College to build a new Construction Centre. The new facilities will enhance teaching and learning in Construction Skills helping to support local economic growth.
A full list of the colleges to receive funding is attached below.