RICS asks government to intervene to stamp out underbidding as new figures show continuing decline in fees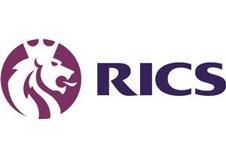 The RICS is urging the government to benchmark consultant fees in an attempt to reverse their continuing decline.
It is lobbying the government to establish the benchmarks, which it believes will help better inform public sector clients of the level of bids it can expect from consultants and help stamp out underbidding.
The government is in the process of establishing cost benchmarks for contracting work - including schools, hospitals and armed forces accommodation - as part of its construction strategy.
Alan Muse, director of the built environment at the RICS, told Building the government should extend its benchmarking approach to incorporate consultants to help tackle "suicide bidding".
Clients need to know lowest fee isn't necessarily best value

Alan Muse, RICS
Muse said: "It's a natural extension to their philosophy – they want to be an informed client. Public sector clients should be selecting consultants on the right basis - they need to know lowest fee isn't necessarily best value."
The call came as RICS figures disclosed to Building showed that 51% of surveyors and 50% of project managers reported a decline in fees over the past six months, with the remainder seeing no change.
The figures also showed that 31% of surveyors and 30% of project managers expected fees to continue to decline over the next six months, while the rest thought they would stay at the same level. Among surveyors and project managers, just 3% expected fee levels to rise in the next six months.
The most optimistic regions were Wales and the South-west, where 6% of project managers and 8% of surveyors predicted a rise in fees over the next six months.
This contrasted with London and the South-east, where no respondents experienced a rise in fees over the last six months and none predicted a rise in the six months to come.