RICS members' concerns about governance failures have been vindicated by this week's independent review, so where should the institution go from here?
Yesterday four of the RICS leadership team resigned as the organisation held a press conference to announce the findings of an independent review into a governance scandal that has engulfed the institution all year.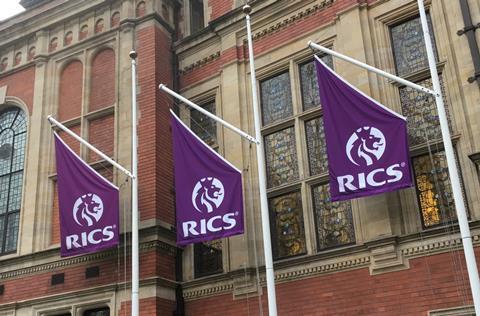 Following the findings of the review chief executive Sean Tompkins, president Kathleen Fontana, governing council chair Chris Brookes and management board chair Paul Marcuse have all resigned.
Alison Levitt QC's damning 467-page report exposed the full extet of the failures of the governance structure at the RICS.
> Also read: RICS governance scandal: Coverage all in one place
The review looked into the dismissal of four non-executive directors from the institution's governing council in November 2019 after they had raised concerns about a critical audit report by accountant BDO into the RICS' finances.
Levitt has recommended that public apologies be made to the four non-executives, Amarjit Atkar, Bruce McAra, Simon Hardwick and Steve Williams.
The report has also recommended that the RICS make a public apology to GC19, a group consisting of previous members of the body's governing council, and that it set up another, more a wide-ranging independent review of the institution's purpose, governance and strategy.
Now, we want you, our readers, to tell us what you think of the findings.
Have the resignations come as a surprise? Does the report change how you feel about the RICS and its reputation? Which recommendations in the report stand out? Is another independent review into the RICS' future purpose the right way to go? How quickly does the RICS need to take action to address the failures highlighted in the review?
This week's news throws up so many questions, and we want to know what you think about it all.
Take a look back at what Building's readers wanted in March when unrest among the RICS membership was growing: