Firm adds Cheltenham business Hunter Page to 600-strong group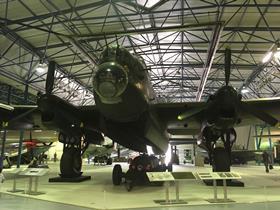 Consultant Ridge is eyeing a double digit hike in turnover this year with the firm this week snapping up Cheltenham planning consultant Hunter Page Planning.
The Oxford-based firm saw income in the year to December 2017 rise 11% to a record £52m on the back of strong performances in its healthcare, education, automotive and residential businesses. Profit was up from £7.3m to £9.5m.
And Ridge's senior partner Adrian O'Hickey said the 600-strong business was forecasting a bigger rise in income this year, with a 15% jump to £60m.
The firm now has 10 offices following the deal for Hunter Page which has a turnover of £2m and employs 20 people. O'Hickey said Hunter Page's managing director Paul Fong will become an equity partner at Ridge.
O'Hickey said Hunter Page would be rebranded under the Ridge name and added: "We've got all these disciplines such as project management, engineering, cost management and architecture but planning is one area of additional service we could offer our clients."
The firm, which is set to move its 60 London staff in Southwark to a new office elsewhere in the borough at Valentine Place, carries out around 10% of its work in the capital where commercial office jobs and high-end residential schemes have slowed down in recent months.
O'Hickey added: "London is a different world. It will change for a bit if Brexit does its worst [but what's happening now] is a bit of a correction. Three years ago everyone was complaining London was overheating but it couldn't have kept going the way it was."
Ridge carries out work with a number of firms who have in recent weeks voiced concerns about a 'no deal' Brexit including car giants Jaguar Land Rover and BMW.
O'Hickey said: "I'm concerned that we're not getting clarity [on Brexit]. A lack of confidence or clarity is going to undermine investment in the country. [But] I can worry all I like but we just have to deal with it."
Ridge has also appointed its first female equity partner, with Lucy Osborne, who works in Manchester and heads up its expert witness team on structural engineering, bringing the number of equity partners to 16.
Ridge recently completed work on a £23m overhaul of the RAF Museum (pictured) in Hendon, north London, to coincide with the RAF's centenary this year.