Start date on Stanton Williams-designed project later this year after Westminster OK
Construction manager Rise has been appointed on the £37m revamp of Royal Opera House in Covent Garden.
The news came as the scheme by Stanton Williams to make the world-famous building more accessible to the public was approved by Westminster council planners this week.
Rise is understood to have overcome competition from firms including Sir Robert McAlpine, Mace, ISG and Kinght Harwood for the prestigious job.
Arup is structural and M&E engineer on the project, Equals Consulting is project manager and Gardiner & Theobald is cost consultant.
The project has been called Open Up and is designed to make the physical entrances and street-level public spaces of the Royal Opera House more open and inviting.
This will see existing spaces such as the smaller Linbury Studio receive better facilities for performers and audiences while improvements are planned for the lower and upper level foyers transformed. The most prominent change will be a new glazed entrance on Bow Street which will give passers-by a clear view of the activity inside.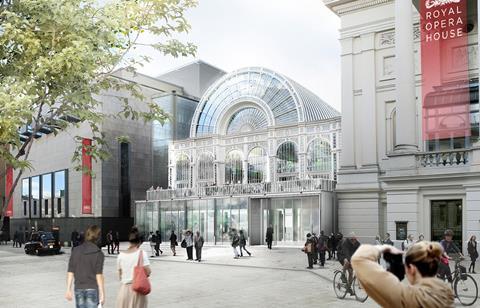 Inside there will be spaces for exhibitions, education and events, digital interaction and a revamped bar and restaurant.
The architects also intend to improve the "back" entrance on to Covent Garden piazza, drawing people in to the building who have been watching the opera house's productions on open air big screens.
Work is expected to start this September and take two years to complete.
Gareth Stapleton, director of Rise, said: "This is a very important win for RISE and we hope to add value to this very prominent project, and to assist the Royal Opera House in becoming a more inviting and engaging space".
Tony Wilson, director of Equals, said: "We are thrilled the project has been given planning permission and look forward to continuing to work closely with the Royal Opera House and the project team to ensure the timely delivery of this exciting new space".
Stanton Williams director Alan Stanton said: "We want to bring a sense of the magic that is created each night on stage to the open public spaces for all to enjoy."
Stirling Prize-winner Stanton Williams beat off leading architects from around the world to land the work including Witherford Watson Mann, Amanda Levete, Caruso St John, Jamie Fobert, Diller Scofidio and Renfro and Heatherwick Studio.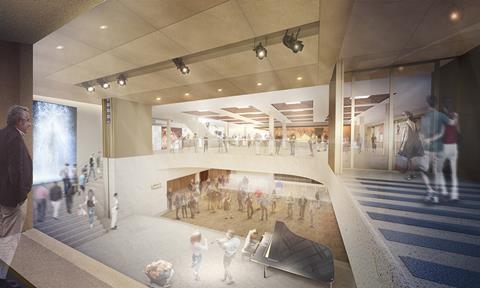 Source
A version of this story appeared on Building Design here.