Consultant promotes Mark Weaver and Tony Catchpole to UK board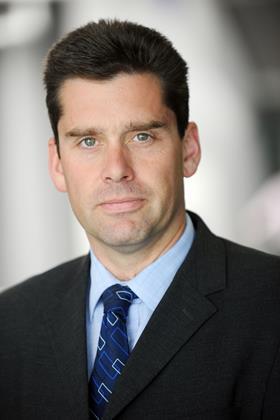 Rider Levett Bucknall (RLB) has promoted two partners to its UK board as part of a restructure to target more major national and international projects.
Mark Weaver has been promoted from managing partner of RLB's Birmingham office to a new role with responsibility for securing major project opportunities in the UK and overseas.
Weaver will work with RLB UK chief executive Lance Taylor as part of a four-strong national team focused on pursuing major project leads, particularly in the UK nuclear sector and the Middle East.
RLB's managing partner in London, Tony Catchpole, also joins the UK board with no change in his day to day role, although he will be responsible for national business planning at board level.
RLB was left with one UK board vacancy after the retirement of long-standing chairman David Bucknall last month.
The firm decided to replace him with two directors, taking the total number of board members from four to five.
Newly-appointed UK chairman Ann Bentley told Building the board had been too "narrow" with just four members.
Bentley said the firm's enlarged major projects team will aim to "involve the regional businesses as quickly as possible" and is unlikely to grow "above five or six people".
The company has done away with Bentley's former role of operations director and has divvied up these responsibilities between the remaining directors.
RLB is currently recruiting a new managing partner for Birmingham and has appointed an external consultant to run the recruitment process.