Theresa May's team 'hasn't got its act together' on the issue, says Mark Robinson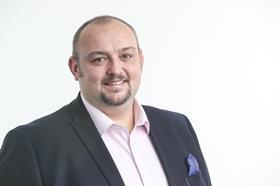 Scape's chief executive has said the government has no idea what to do about Brexit and its bungling over the past year has now put the industry at risk.
Mark Robinson, boss of the public sector procurement organisation, made the comments after ONS figures showed that new construction work has dropped to its lowest level for three years.
In a strongly worded attack, he said: "It has been over a year since the UK's vote to leave the EU and the government still do not have a solid plan in place. Increased construction costs and general uncertainty already has the industry rattled."
He added that leaked Home Office documents, which suggested the government might be prepared to clampdown on the rights of EU citizens to work in the UK, was bad news for the industry. "The immigration documents this week will have sent many into uproar."
He said the government had made no progress in the period since last June's EU referendum and that this was putting the health of the industry at risk.
"Changes in policy that result in a reduction to migrant workers – such as increased hiring costs or bureaucratic burdens – could seriously impact the industry for years to come," he said. "The government needs to get its act together and put a more positive plan in place."
He added: "If we are to have fewer hands on deck in construction we need to find better ways of working. Greater collaboration and better procurement practices are needed to increase efficiency and the quality delivery of pipelines."
In March, BuildUK estimated that around 10% of the country's construction workforce was comprised of non-UK nationals, while the figure in London rose to 50%.
Speaking about the ONS figures, Robinson said it was "extremely unsettling" to see new construction work drop to its lowest level in over three years.
"It is clear that the blend of burdens that are currently plaguing the industry are enough to make construction bosses think twice before contracting new work."
The UK is due to leave the EU in March 2019.